SUNLENCA® Was Granted FDA Breakthrough Therapy Designation and Has a Novel MOA1,2 First–in–class capsid inhibitor that targets HIV–1 at multiple stages of the HIV–1 lifecycle1,3
The capsid core contains and protects viral RNA and enzymes, all of which play essential roles in HIV-1 replication. The HIV-1 viral lifecycle is dependent on the function of the capsid at the following stages of HIV-1 replication: nuclear transport, virus assembly and release, and capsid core formation.1,3-8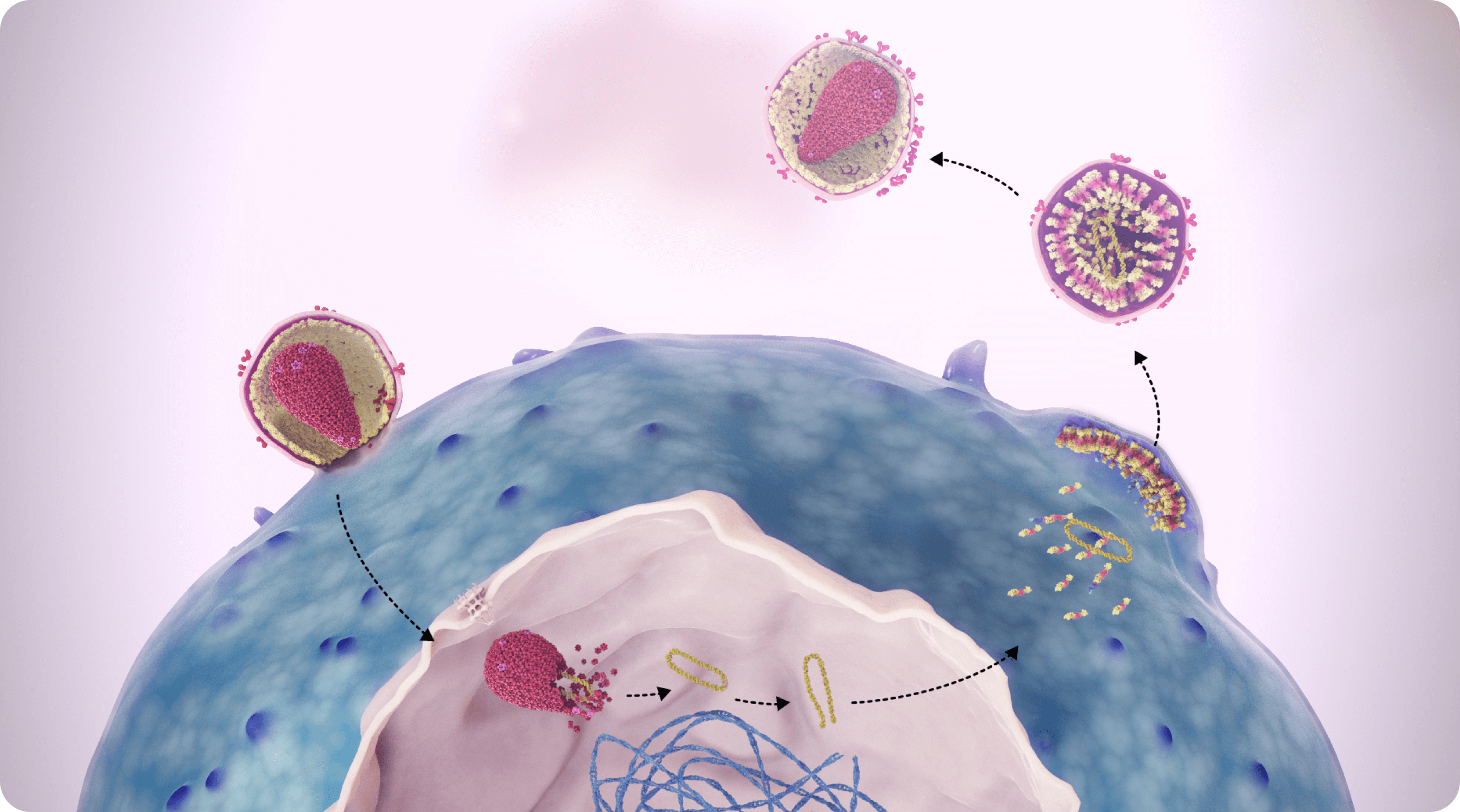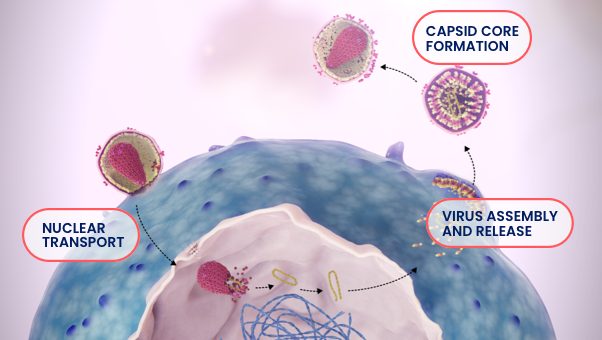 SUNLENCA Interferes With 3 Essential Steps of HIV-1 Viral Replication1,3,4
Important Safety Information
Contraindications
Coadministration: Concomitant administration of SUNLENCA is contraindicated with strong CYP3A inducers.
SUNLENCA has no overlapping resistance to any currently approved ARV classes1
SUNLENCA provided full activity in vitro against mutants resistant to other ARVs, including INSTIs, NNRTIs, NRTIs, and PIs.1,3
SUNLENCA Is Fully Active Against Variants With the Following Gene Mutations That Cause ARV Resistance1,3,9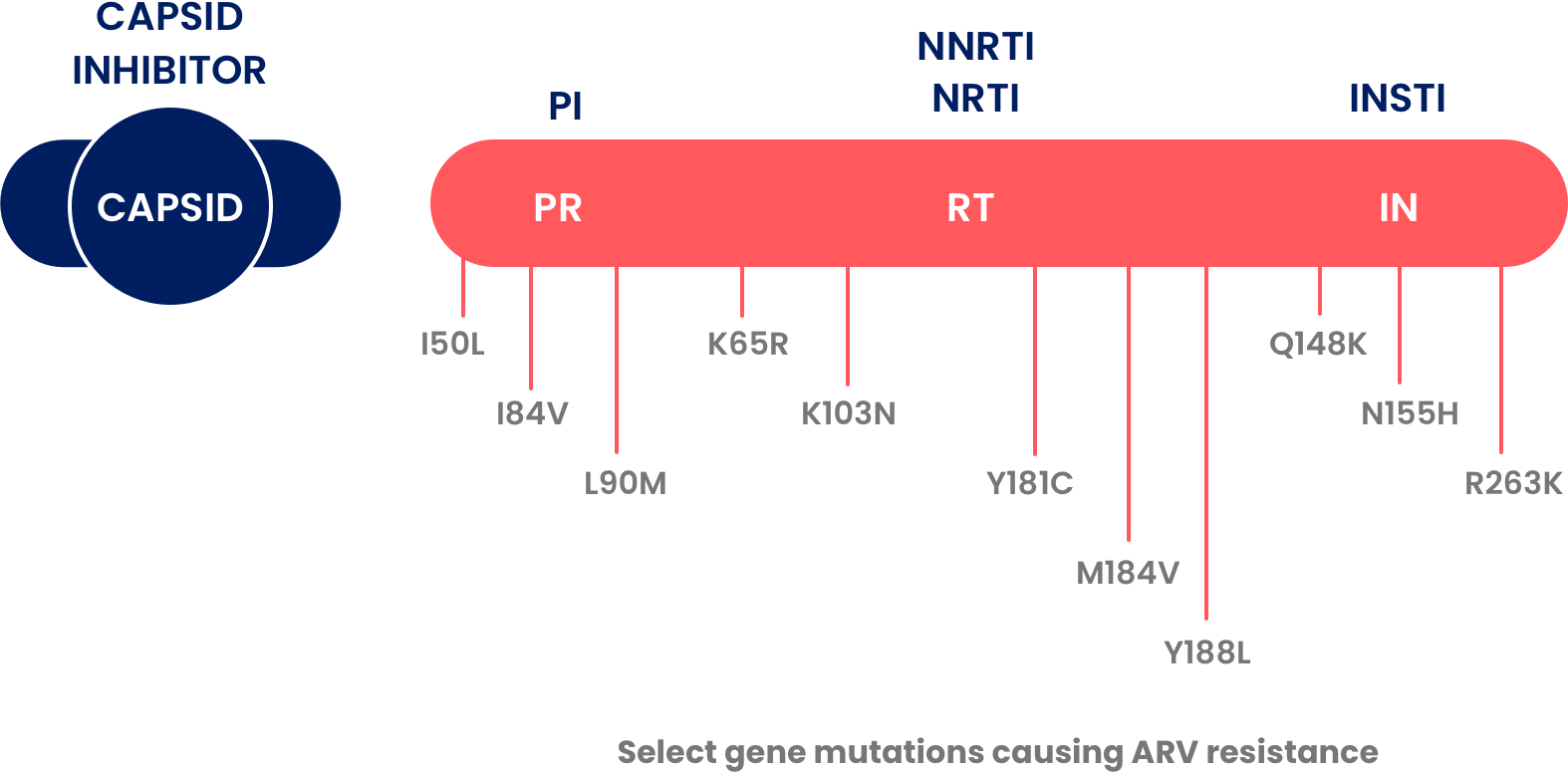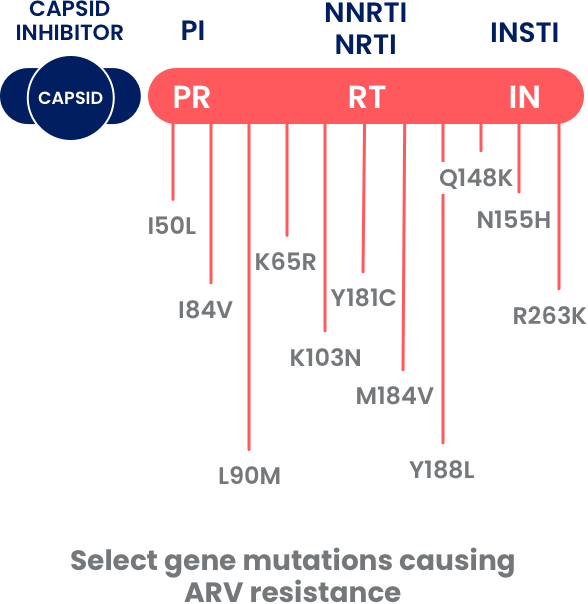 You are now leaving SunlencaHCP.com. Would you like to continue?